According to a recent study released by the Substance Abuse and Mental Health Services Administration (SAMHSA), hospital emergency visits dealing with underage drinking nearly double during the 4th of July Holiday weekend. The number of underage drinking-related visits to the emergency room are 87 percent higher this weekend than any other day in July.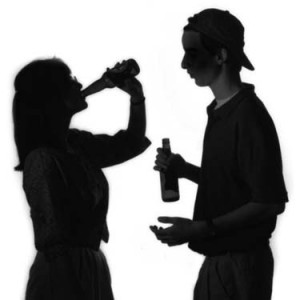 In light of this information, SAMHSA reiterates the importance of reminding youth that underage drinking is not a harmless right of passage. It can have serious consequences with the potential of harming oneself, another, or even death. Because parents are the frontline force in preventing underage drinking, they are a key element in the prevention of underage alcohol use. It's important to also remember that the earlier a teen begins drinking, the more they are at risk for developing substance abuse problems later in life. In fact, more than 4 out of ten people who begin drinking before the age of 15, develop substance abuse problems.
According to reports, 40 percent of kids have tried alcohol by the time they reach the eighth grade. It's important for parents to remember three rules of frontline prevention (SAMHSA): talk early, talk often, and get others involved.
Talk Early: 70 percent of kids say their parents are the reason they don't drink. Talk to your kids about the health and safety risk of drinking when young. It's also important to get your kids talking to you. Find out what your kids social influences are, so you can help them build defenses.
Talk Often: One conversation isn't enough to fully explain the dangers of alcohol at such a young age, or to help your child build the tools to be able to say no. By making it a regular topic of discussion, a child will feel more comfortable about talking with a parent about underage drinking.
Get Others Involved: More than 70 percent of eight graders said that alcohol was easy to get from family or friends. And though parents are the frontline, it's important that they recruit others to be active and positive role models in their child's life. Talk to other family members, the school, other parents, peers, and community members. Make sure to let them know where you stand on underage drinking. Share the facts with them!
Have a safe and sunny 4th of July!