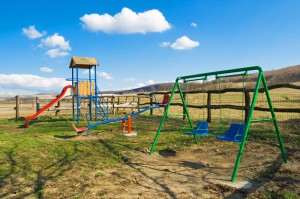 One of the most crucial components of a successful addiction recovery is changing your lifestyle. This most often includes distancing yourself from old drinking friends and haunts, such as a favorite bar. Addiction recovery usually entails making new friends. This may seem like a daunting task, but it's something we all do throughout our lives. Healthy friends are important to our emotional and physical well-being, and they can impact someone's recovery by decreasing the risk of relapse.
Here are some tips from PsychCentral.com on how to find new friends while in addiction recovery:
Making friends is not just for the young. Most friendships don't span a lifetime, so many people are continually looking to replenish their group of friends. Remember that looking for friends at any age is normal.
Pursue your passions to find friends who share similar interests. If you're just starting to realize your passions during your new life in recovery, pick a hobby or try out a few. Look for local and online communities that are involved in the same activities.
Put yourself in situations where you see the same people routinely. For example, the gym, a class, club, political group or volunteer organization. It's often casual acquaintances that set the ground for new friendships. Start conversations and follow-up with people. Show you're interested in others' lives.
Don't shy away from online communities or websites, such as www.girlfriencircles.com or www.meetup.com. Athletics, book clubs, films, gardening, or pets. Find people who are interested in the same things you are and there is potential for developing a new friendship. Enjoy friendships online and/or offline. Join neighborhood or apartment building listservs to try and meet those around you.
Be prepared that not every person you try to befriend will turn into a friendship. This is a healthy and expected part of life.
Be patient. Friendships don't just happen over night. Give it time and don't give up if at first it feels awkward or intimidating. There are many rewards to growing new friendships while building your new life in addiction recovery.