Amino acids are known as the natural building blocks of all the cells in the body. They are crucial for forming new cells and repairing old cells. So what does this have to do with addiction? A new study found that the amino acid, N-acetylcysteine (NAC), reversed negative changes in the brain that were caused by cocaine addiction. This reversal lessened the cravings, and as a result, provided protection against relapse.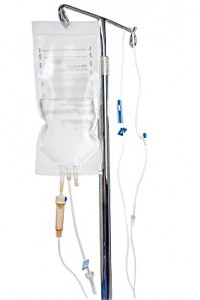 Repeated exposure to psychoactive drugs, like cocaine, causes an imbalance in the brain circuits that regulate reward and cognitive control. Because of this, an addict will develop drug-associated "cues" that trigger cravings and often times, relapse. The study, which was presented to the Society for Neuroscience by the Medical University of South Carolina in Charleston, found that amino acids are capable of "restoring normal functioning to [the brain's] circuit in rats that had been previously addicted to cocaine. In addition, after receiving [the amino acids], the previously cocaine-addicted rats did not reengage in drug-seeking behavior, even in the presence of drug-associated cues" (Science Daily).
How do amino acids work? Normally, amino acids are obtained through a healthy diet. But when a body has a disease, such as addiction, it's often difficult for the body to get the proper levels of amino acids. With addiction, a person can have severe imbalances of neurotransmitters, which causes depression, anxiety and deeper addiction. By supplementing certain amino acids (precursors) along with vitamins, minerals and coenzymes, we can rebalance healthy levels of neurotransmitters. This is what ExecuCare does with its Neurotransmitter Restoration protocol. It helps an individual discontinue the use of drugs and alcohol by minimizing withdrawal symptoms, significantly reducing cravings, anxiety and depression, normalizing stress levels, and restoring a sense of well-being and clarity of mind. NTR is an all-natural, medical nutritional protocol (amino acids) administered by an IV over a 10-day, outpatient period. By bathing the neuronal cells in an optimal, nutritional environment, NTR repairs the damaged receptor sites and accelerates the healing process.
The difference? Supplementing amino acids works by supporting the body's ability to repair itself. Amino acids rebalance the body's health instead of just suppressing or masking symptoms of drug and alcohol addiction, and prevents relapse.