The holidays can be a difficult time for those in recovery. So how do you avoid holiday relapse and stay sober? Aside from the many parties scheduled this month, there is often the added stressors of money, work, and family that accompany this time of year. With this said, the risk of relapse i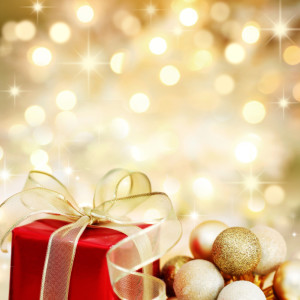 ncreases during the holiday season. This can be particularly worrisome for those who are new to recovery or whose loved ones are in recovery. Though there are many different ways that people relapse, we've highlighted some key ones below. Here are some signs to look for if you're concerned about you or your loved one in recovery.
Becoming easily irritated or angered. At a high-stress time such as the holidays, you or a loved one may feel as if his or her sobriety is unstable and lash out for no apparent reason. Anger and irritability can also be masking feelings of fear, embarrassment or shame that may surround past substance abuse or current lifestyle of sobriety. Anger and irritability can also result from someone being unable or unwilling to seek help in getting a handle on the situation.
Difficulty handling life's stresses. 'Tis the season to be merry, right? But we all know what it feels like to be overwhelmed at times during the holidays. However, it becomes a concern for someone in recovery when daily stressors that a healthy person may take in stride, become catastrophic issues for those in recovery, especially those new in recovery. Clear out the calendar some this year, until you or your loved one has better strengthened coping strategies and regained the ability to deal with more intense situations.
Believing they will never relapse, no matter what! The holiday season is full of challenges for those in recovery. And often times, especially when someone is new to recovery, situations of temptation need to be avoided all together until someone's coping strategies have been better developed. For example, someone who is not used to avoiding alcohol at parties may limit how many parties they go to until they are sure that they can still avoid alcohol while at the party. Overconfidence in how one can deal with such situations may be a sign of relapse risk, especially if someone is new to recovery. The truth is many need to avoid situations that involve drugs or alcohol no matter how staunch their initial convictions may be. This may mean missing the office holiday party this year. Think of things you and your loved one can do instead such as rent an old holiday movie and opt for hot coco and popcorn.
Lack or loss of commitment to recovery program. Recovery is not the same for everyone, and different things work for each individual. But a possible risk sign for relapsing is a sudden avoidance or disinterest in one's recovery program. This could mean leaving a residential or outpatient program early, making excuses to avoid or quit private counseling, group counseling, or AA meetings.
Revisiting past behavior patterns. Similar to the one before, revisiting prior behavior patterns is a sign that you or a loved one is risking relapse. Undesirable behavior can be quickly relearned. And if a loved one begins hanging out with old drinking buddies or visiting places where his or her addiction was in full gear, the risk of relapse greatly increases.
If you recognize any of these signs in you or your loved one, don't be afraid to speak up, reach out for help, or offer support. Remind yourself or your loved one of the consequences of relapse and what is at stake if the destructive behavior is continued. If you are dealing with a loved one in recovery, remember you are not the cause of or responsible for any relapse. Only your loved one can decide to stay in recovery. If you need help, be sure to reach out to one of our addiction specialists or schedule an NTR Brain Restoration Booster.
I also came across these great tips for keeping sobriety and from the blog Focused and Free:
1. Line up extra recovery-promoting activities during the holiday season. Maybe plan extra AA meetings or take a new class at the gym. Plan it with a friend to make it more fun. Stay busy so you don't sit home and brood. Or enjoy some of the down time for a little R&R and self-pampering.
2. Host a party with the new friends you've made in your sober life. We have a list of mocktail recipes here.
3. Keep your recovery resources close. Have someone you can call anytime you need extra support.
4. Try to attend a party or celebration in your community. Maybe it's a dinner at your church or community center or a toy drive. Find a way to help or bring a friend.
5. If you don't feel ready to be around triggers avoid parties where there will be drugs or alcohol. If you do go, have an exit strategy for when you are ready to leave or if it becomes too much.
6. Find ways to celebrate this holiday season that make you comfortable. Lower the social bar. Worship in ways that you need. It's ok if you maybe can't give big gifts this year or need to limit your family time. There is always next year.
7. Enjoy this beautiful time of year with the sobriety that you have worked hard for. Be grateful for how far you have come and look forward to another great year. Peace, love and joy. Happy Holidays!