Stronger than heroin but currently legal in most states, U-47700 (also known as "Pinky" "Pink" or "U4" because of the powder's pinkish hue) is easily available for purchase over the internet, and is often misleadingly marketed as a "research chemical" and "not for human consumption." It is another opioid in the surge of synthetic drugs that includes bath salts and mock-up ecstasy.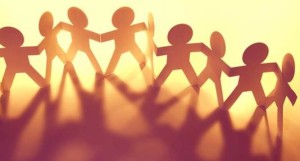 U-47700 belongs to a family of deadly synthetic opioids far more potent than morphine with the potential to be toxic even in small doses. It is taken alone or mixed with other drugs (like heroin and fentanyl), and in forms ranging from pills to powder to mist. Law enforcement and health officials have linked it to thousands of deaths last year, and The Federal Drug Enforcement Agency is now issuing its highest alert over the drug.
According to Drugs.com,"U-47700, also known as Pink, Pinky, or U4 on the streets, is a synthetic opioid pain medication developed as a dangerous designer drug. Since 2015, reports have surfaced of multiple deaths due to street use of U-47700 or "Pink". Importation into the U.S. is primarily from clandestine chemical labs in China… Reports indicated that Pink and prescription opioid fentanyl may have been contained in the drug "cocktail" that led to the death of pop star legend Prince in April 2016."
The effects and toxicity of the drug include:
Euphoria and other psychoactive effects
Sedation, relaxation, numbness
Potent analgesia
Severe, possibly fatal respiration depression
Pinpoint pupils
Constipation
Itching
Drug tolerance, addiction
Seizures
Psychosis
Fatal overdose
Those who abuse U-47700 may be at risk of addiction and substance abuse disorder, overdose and death. Because "Pink" or "U4" is an illicit substance that comes from overseas the identity, purity and quantity of the substances in any one street product is unknown and can contain dangerous chemicals. If you or someone you know has become involved with "Pink" or "U4," please contact one of our specialists to discuss how NAD therapy like NTR Brain Restoration can help.