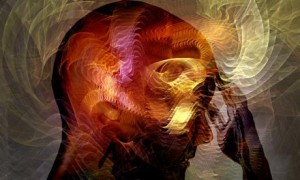 Coping with stress can make a huge difference in how you are able to manage your life and health. Stress is a normal reaction, and for most of us, it is an unavoidable fact of life. But learning how to identify and manage the stress in your life will help make sure that chronic stress doesn't wreak havoc on your health and happiness.
Chronic stress isn't just a mental strain. It can affect your physical well-being as well as your emotional. Here are some signs of chronic stress:
Headache
Chest pain or pounding heart
High blood pressure
Clenched jaw or grinding teeth
Muschle aches and pains (like in the neck and back)
Shortness of breath
Tight, dry throat
Indigestion, bloating, cramps, constipation, or diarrhea
Increased sweating
Fatigue
Insomnia or sleeping too much
Nightmares
Weight gain or loss
Skin problems
Sexual performance problems
Anxiety
Depression
Anger, Tension
Loss of interest, difficult concentrating
Brain fog
Mental confusion or memory loss
Some of these signs can be short-lived, but coping with stress early can help keep any of these symptoms from becoming chronic. Learning what works for you is important. Surprisingly, not all activities we might associate with stress relief, reduce stress. Psychcentral.com listed six strategies that don't always work in coping with stress: watching TV, high intensity exercise, overanalyzing a problem, too much socializing, solitude when you already feel disconnected, and just trying to ignore it completely.
The key to coping with stress is engaging in the right amount of healthy activities and getting the right care that can support you, while putting your problems in perspective.
Here are some tips for coping with stress:
Take care of yourself. Eat healthy, well-balanced meals. Exercise moderately. Get plenty of sleep. Laugh. Avoid drugs and alcohol.
Use your support system. Talking to others can offer a great deal of relief and help you cope. Be sure to cultivate this support system even when you aren't feeling stressed.
Take a break. When you feel a stressful situation arise, take a break from it. Distract yourself with something relaxing and then revisit the problem once your in a better state of mind. It can make a world of difference.
NTR Brain Restoration. Consider utilizing all-natural therapies that can help reset the nervous system and give you optimal brain health for tackling stressful times in life.