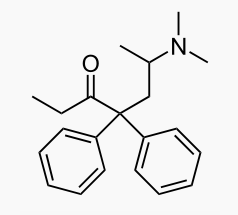 Detox from Methadone is one of the thorniest  issues we deal with at ExecuCareARC.  Narcotic replacement therapy is one of the most widely used treatments for addiction to narcotics. Yes, Methadone can effective in reducing heroin dependency or other opiate drugs. But Methadone itself, although legal, is a narcotic in which the body can develop a dependency.
Addiction to Methadone
Although staff members at Methadone clinics are required to tell their clients that Methadone should only be used as one of the many tools in a patient's recovery process, this is far from the reality of the situation. What often happens is that Methadone becomes the primary mode of treatment with many addicts just trading one addiction for another. Illegal narcotics are replaced with legal narcotics, Methadone, both of which require detox.  One of the main problems with using Methadone to detox from opiates is that it is a temporary bandage instead of a solution. It's true that Methadone can be successful at stopping the withdrawal symptoms of detox from opiates. However, Methadone has three times the half-life of most opiates including heroin, thus making it much harder to get off of it once you become addicted. And it doesn't take long to develop an addiction to this powerful drug. Like heroin or other opiates, the addiction to Methadone must be fed daily or the addict will face ugly withdrawal symptoms, some say even worse than heroin. It doesn't have to be this way.
Detox from Methadone
At ExecuCareARC, we believe that the goal of treatment is for the patient to live a happy and drug-free lifestyle. This is accomplished through appropriate detoxification and recovery counseling to aid in maintaining sobriety. Fear of withdrawal is a common deterrent to the addict seeking detox from the addiction to Methadone. Studies have reported that 97% of people addicted to Methadone would detox from Methadone if they felt like they could do so without a bad detox. Our proprietary outpatient neurotransmitter restoration detox  has been shown to increase the client's health and well-being during the detox for all drugs while minimizing withdrawal symptoms and significantly reducing cravings. It makes ongoing recovery more likely to succeed by completely ridding a person's system of narcotics and restoring healthy brain chemistry.
It is important to acknowledge that in addition to issues of chemical dependency, many patients have other psychosocial, emotional, occupational, and educational needs that must be addressed in order for treatment to be effective. To obtain the best result, the recovering addict benefits most by having a stable safety net of friends and family who can support them through the detox and aftercare period. This helps to oversee that they maintain a stabilization period until their life skills and positive life changes supporting a drug-free existence can occur. It is true that we can't force a loved one to change, but with the appropriate treatment and support many addicts do decide to make the transition to a life without drugs.