On the heels of the Academy of Nutrition and Dietetics March's "National Nutrition Month®," we wanted to discuss the importance of diet and nutrition in recovery. In every substance abuse recovery there is the goal of changing negative behaviors into positive ones. Eating right, relaxing and exercising all play an important role in helping you make these changes. Choosing to eat healthy is crucial to sustaining a healthy lifestyle.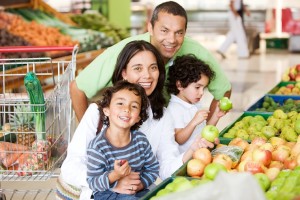 We naturally assume that food affects our physical body but it also affects our mood. Deficiencies in amino acids and nutrients like folic acid and B-vitamins can have tremendous negative impact on how we feel. Sugar and caffeine are two big culprits in sabotaging one's mood.

Two important amino acids, which alcohol and drug use prevent the body from processing properly, are tyrosine and tryptophan. These are responsible for the production of the neurotransmitters: norepinephrine, dopamine, and serotonin. You've heard us mention these many of times and their relationship to substance abuse. As we've talked about before, decreased levels of these neurotransmitters can negatively affect mood and behavior. Striving to keep these neurotransmitters in balance means more emotional stability, mental clarity and a sense of well-being. It's why NTR/Brain Restoration works to rebalance these chemicals and why it's so successful in early recovery and sustaining long-term recovery.
A few foods to help your body create the neurotransmitters it needs:
Protein-rich food such as meat, poultry, seafood and tofu are high in Tyrosine, which is a precursor to norepinephrine and dopamine. These chemicals help promote mental clarity and alertness.
Foods such as bananas, milk, sunflower seeds and turkey meat are high in Tryptophan, which is important in the production of serotonin. This chemical has a calming effect and helps promote sleep.
Check out the Academy of Nutrition and Dietetics website for more tips on how to eat healthy. Or contact us to work with one of our specialists. Focusing on a healthy diet and nutrition in recovery can have tremendously positive outcomes.