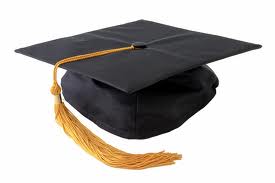 Researchers at the Harvard medical school have recently shed some light on what it takes to have a successful recovery, and it might not be what you'd think. In what researchers are calling the 'longest investigation to date,' 268 Harvard graduates and 456 poor, inner-city men were tracked from adolescence to age 60-70 years of age. And the study found that the poor, inner-city men were twice as likely as the Harvard men to remain in recovery. By age 60, 59 percent of the Harvard men still abused alcohol, while only 28 percent of the inner-city men did. (Harvard University Gazette)
One of the main issues the study addressed is that it was next to impossible for the men who abused alcohol to at any point return to social drinking without relapsing. This reinforces the understanding that in order to have and enjoy a successful recovery, one must abstain from any use of drugs or alcohol.
The study also found that after five years of sobriety there was a sharp decline in relapse rate. This made me think of the fear that clients often have of relapse in the beginning of their recovery. Clients and their family and friends are often terrified of the idea of relapse. Drugfree.org recently had a great article on Five Things You Need to Know About Relapse. The five points they mentioned were:
Relapse is not inevitable but it is common. And it doesn't mean you won't go on to achieve a long-lasting, successful recovery
Work with your support network to anticipate high-risk situations and plan ways to avoid them.
Relapse doesn't just happen during the bad time in one's life. Be vigilant and avoid becoming too over-confident too quickly in what you can handle.
If relapse occurs, seek help from addiction specialists and professionals. They will help you get back on track and decide next-step solutions.
Learn from your relapse. Sometimes relapse can be helpful in understanding certain situations that need to be avoided or more carefully handled as you work towards a successful recovery.