We are a country of people chasing the feeling of "normal" and we don't know how to stop.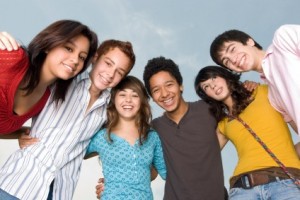 As we look for answers in fighting the drug epidemic that is crippling our nation, we might find hope in helping the younger generations make real change. Last week the New York Times ran the article "How the Epidemic of Drug Overdose Deaths Ripples Across America" that stated what many people have experienced first hand in their communities:
"Deaths from drug overdoses have jumped in nearly every county across the United States, driven largely by an explosion in addiction to prescription painkillers and heroin." We are a country of people chasing the feeling of "normal" and we don't know how to stop.
According to the CDC, the death rate from drug overdoses is climbing at a rate much higher than other leading causes of death. And last week the Huffington Post ran the article "The United States of Adderall" about the current state of overprescribing, misdiagnosing, and misuse of prescription drugs that often begins in adolescence or earlier. And although drugs are sometimes necessary, our communities still need to find better ways to recognize and address issues that might be healed without the use of prescription drugs, especially for children and teens who are at risk for abuse.
We know from numerous studies that most often substance abuse begins in adolescence. How young someone is when they take their first drink or their first pill can profoundly affect their risk of abuse as adults. In fact, according to Drugabuse.gov, 30 percent of teens who begin drinking or using drugs at age fifteen will struggle with substance abuse later in life, while the percentage drops to seven percent for those who begin drinking or using drugs after the age of 21.
This is why it is important to talk early and often to children and teens about drinking and drug use. This is especially true for those who have a family history of substance abuse. If a parent or grandparent struggled with addiction, you are at a greater risk for struggling with it yourself. It's important information to know and discuss with our teens. Our lifestyle choices greatly impact our health, and those who have a greater genetic risk, need to make even more careful choices regarding drugs or alcohol.
One of the most important tools in fighting the drug epidemic is through prevention. Our younger generations hold the power to make significant changes in how drugs and alcohol are used in this country. We start working for change and healing by changing the dialogue we are having with them today.