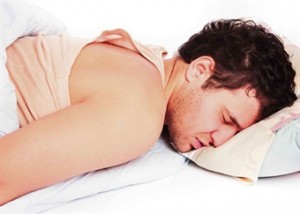 Relapse (and the fear of relapse!) is a common occurrence in addiction recovery. Although relapse is something that most want to avoid, it's important to remember that relapse can provide valuable insight into triggers or other aspects of your recovery that you need to focus more of your attention. Over the years, doctors and researchers have compiled information on specific attitudes, feelings or behaviors that indicate an elevated risk for relapse and that might occur before the actual relapse "slip" does.
Here are 10 warning signs of drug or alcohol relapse:
Change in attitude: This might be subtle, but you start to notice a difference in the way you think about your recovery. Maybe you notice a lack of enthusiasm or you recognize some of your old, unhealthy ways of addictive thinking.
Increase in stress levels: An increase of stress in your life isn't always controllable, but watch for if you begin to over-react to stresses in your life, or if you begin to have overly positive or negative feelings.
Creeping denial: This type of denial is not about admitting you have a problem with drugs or alcohol, it's denial that involves your emotional health. Acknowledge if you feel scared, worried, stressed or overwhelmed with your life and seek appropriate avenues for relief.
Changes in daily behaviors: Impulsive, defensive, poor judgement – watch for these in all the facets of your life and discourage them.
Shift in social behavior: Be concerned if you find yourself uncomfortable in social situations you were enjoying in your recovery. Withdrawal and avoidance are two social behaviors that are the most troubling.
Loss of structure or routine: This could include a variety of actions from hygiene to taking off time from work. If you begin to veer from the daily structure of your recovery it might mean you need to change things up, which is fine, as long as it is all within healthy boundaries.
Return of Postacute Withdrawal Symptoms: The most common are depression, anxiety, insomnia and memory loss. They often appear during times of stress and can tempt you to self-medicate with drugs or alcohol. Find healthy ways to manage your stress and its symptoms.
Trouble with decision-making: You may notice a lapse in judgement or become overwhelmed with having to make certain decisions.
Feelings of losing control: Watch out for irrational thoughts and behaviors, especially if they include you returning to using and thinking you can control it.
Diminished options: It is a very serious warning sign if you begin to actively make choices that cut off avenues of help and support. Overwhelming feelings of loneliness, anger and resentment that aren't addressed also work towards limiting your options.
Knowing these warning signs can encourage you to be more proactive in your recovery and help prevent relapse. If relapse does occur, use your professional resources to get back on track. Learn from it. And remember, be patient with yourself.