Well into fall and nearing the holiday season, is a good time to think about what it means to cultivate gratitude in addiction recovery. Practicing gratitude can be a powerful force in our daily life. It's more than just saying thank you to someone, it's a commitment to let go of hostile and bitter thoughts about people or events in your life, and to invite appreciation into your heart and mind for all of the things you do have in your life.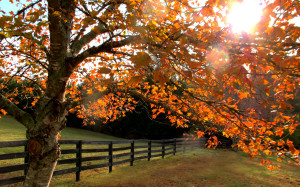 Gratitude in addiction recovery is about finding the important things in your life to be thankful for. And it can help you to release negative thoughts or emotions that may be holding you back in your recovery. Gratitude invokes positive thinking, which can improve your physical and mental well-being. It also gives you more energy and the type of outlook necessary to do things that will make your life better. People who cultivate gratitude in their life tend to experience more joy than others.
A few ways to help cultivate gratitude in addiction recovery include:
Write down a list of things that you are grateful for. Don't focus on the things your addiction took away from you, focus on what recovery has given you and on what you have learned. Look for things that have brought you pleasure, joy or inspiration in your recovery. It could be something as simple as how you now notice a sunset since you've been sober.
Review this list before you go to bed at night or when you wake up in the morning.
Reach out to others in meaningful ways to express gratitude. Here are some suggestions.
Embrace life's imperfections and its uncontrollable circumstances. So much in our lives is determined, not by what happens to us, but by how we choose react to what happens to us. It's important how we decide to set our attitude regardless of the situation. This holiday season cultivate gratitude and watch the peace, serenity and joy in your recovery grow.