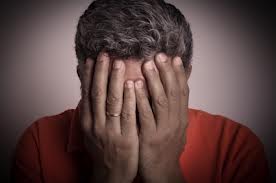 What if a therapist could detect your risk for relapse from addiction recovery just by the way you sat in a chair? For some time now, therapists have found shame to be a barrier for addiction recovery. However, self-reporting of shame has been an unreliable tool to help patients. So how can a therapist detect when a patient is suffering from recovery-sabotaging shame?
According to researchers at the University of British Columbia, how a patient sits in a chair can be very telling. More specifically, researchers were looking for displays of shame-related behaviors such as "a narrowed chest and slumped shoulders." Unlike self-reporting, which is difficult to measure because people naturally avoid acknowledging shame, patients were less likely to be able to hide shame-revealing behavior. More importantly, this behavior offered key insight into the risk of relapse in addiction recovery.
Patients who displayed more shame-related behavior, especially in relation to past alcohol and drug abuse, were more likely to relapse within four months and be in overall poorer health. And the greater amount of shame-related behavior revealed was an indicator for how bad the relapse would be.
So how does one combat shame and keep it from ruining one's recovery? According to PsychCentral.com, shame can cause uncontrollable thoughts that one is a failure, not important, unlovable, undeserving of love, a bad person, a phony, or a defective. The first step to overcoming shame is acknowledging it. Shame can cause one to hide or try to escape, so it's important to address it. It's also important to realize that your addiction doesn't define you. It's then crucial to work towards accepting all your imperfections. No one is alone when it comes to imperfections. A life coach or therapist may be needed to help one deal with shame and continue on to a successful addiction recovery.