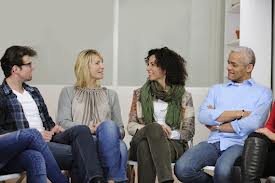 How do we go about tracking our progress while in addiction recovery? As you work your way through recovery, it's easy to lose sight of what you've achieved. While focusing on the future is important for a successful recovery, it's also important to to occasionally sit down and evaluate how far you have come. The road to addiction recovery is not always a smooth one, and keeping track of your journey can act as a source of inspiration and insight.
Addiction recovery can be complicated in the fact that no two recoveries are the same. For this reason, comparing benchmarks or judging one's own progress in light of another recovering addict is rarely a good idea. But it's important to remember that sharing one's recovery experience with others and exploring recovery through various social settings can increase the likelihood of a long-term successful recovery. Tracking your recovery progress can act as a great motivator, improve active participation in your own recovery, and help you stay on track when you hit the occasional low point.
Here are some ways to track your recovery:
Start and maintain a recovery journal or blog to help you keep your thoughts and recovery progress on track.
Discuss your progress with your counselors or life coach. This can help you gain insight into your recovery progress.
Talk with your friends and family. This can help remind you of how far you have come on this journey.
There are even apps to help you track your progress. One is called iRecovery (http://www.recoveryapp.com/) that helps you manage your daily recovery activities and track your progress week by week. Another app, found at http://www.recovery.com/, makes it easy to track your mood and experiences, allows you to share stories, make friends that are on the same journey, and build an online support network to help you enjoy a successful recovery.