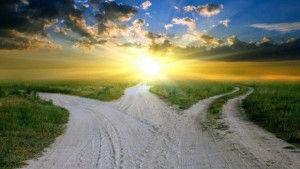 It seems like a simple question: how to quit drugs and alcohol? But it's not that simple. Some people can put down drugs or alcohol and walk away. Some are able to go cold turkey when they've decided that drugs and alcohol are disrupting their lives. But for many, they try to go cold turkey and find themselves right back to their old habits. Do you keep ending up in the same place, repeating the same habits, making the same promises? If so, you might need to readjust the way you think in order to understand how to quit drugs and alcohol.
Here are a few tips to help you rethink how to quit drugs and alcohol:
Understand that there isn't one way, and someone else's path migh not be right for you. You have to find out what works for you. Keep in mind this might take more than one shot.
You have to do it for YOU. First and foremost, you have to be the reason for your change. You can't try to quit because your wife wants you to or your brother. You have to quit because you want to.
Address all aspects. If you keep finding yourself back at square one, understand that this is a complex issue with many variables. Dr. Margaret Ann McCann gets it right when she refers to this problem as being biopsychosocial. You need to address it on multiple levels. This is why we use NTR as a first step. It immediately addresses the physical problem and relieves cravings. We then have you work with a master coach that focuses specifically on your life. You learn ways and develop tools to manage the particular challenges that you face on a daily basis and in the larger scheme of life. Leave no rock unturned!
The last tip on how to quit drugs and alcohol is to seek the advice of a specialist. Even if you just have questions, there are people specially trained to help you figure out what's going to work best for you. There could be underlying issues (physical, mental, etc.) that could be contributing to this problem and need to be addressed as well. Regardless, if you want to really walk away this time, have someone help you figure out which direction to head.