Our Clients Report:

Elimination of Cravings
Neurotransmitter Restoration (NTR) utilizes a special formula of amino acids, vitamins, minerals and co-factors that begins to repair the damage done to the brain as a result of chronic use of drugs and alcohol. The protocol is administered intravenously and orally over a 10-day period by a registered nurse under doctor's orders.
Clarity of Mind and Increased Focus
The fact is, chronic addiction damages the neuro-receptor sites in the brain. Neurotransmitter repair is the key to lasting success in any detox and recovery program. Our NTR protocol is the process by which specific nutrients facilitate rebalancing the brain's chemistry, allowing the brain to function as it did prior to the physical dependency on alcohol or drugs. Our clients report that our holistic, outpatient alcohol and drug detox using NTR, speeds up the healing process and eliminates their cravings, while minimizing withdrawal symptoms.
Emotional Well-Being
While at our facility, a thorough life evaluation is undertaken and a unique coaching plan is developed that will best serve the "next step" needs of each of our clients. When the ExecuCare NTR protocol precedes other recovery processes, clients report much greater success in maintaining long-term recovery.
Restored Motivation and Connection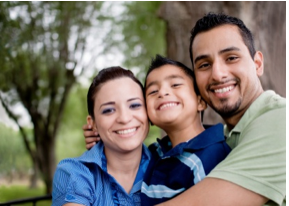 Clients completing the NTR protocol regularly report both surprise and enthusiasm about their reduction in cravings and increased optimism about engaging in the next steps of their recovery process.
They report improved ability to relate with family, friends and colleagues.
By addressing the physical form of the disease first with NTR, an individual is better prepared to make the psychological, behavioral and spiritual changes necessary in the next phases of recovery.