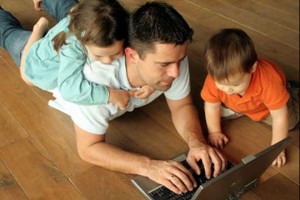 How can men in recovery prevent relapse? In honor of Father's Day, I thought I'd discuss what some of the pitfalls are for men that put their recovery at risk. While these aren't exclusively related to men in recovery or the only reasons why men relapse, these do seem to be the most common reasons.
1. They won't give up the past. In order to prevent relapse, you have to give up the people, places and things of your past, especially those associated with your active addiction. This means finding new places to hangout, new things to do with your time, and new people to do them with. Some friends are willing to spend time doing things that don't involve alcohol or drugs, but most of the time drinking or using buddies have to be avoided. In fact it's best to avoid situations that involve any alcohol or drugs until you are well into recovery.
2. An undiagnosed co-occurring mental health issue. Addiction often occurs along side other mental health issues, such as depression, anxiety, bi-polar, or PTSD. Often times, these underlying issues are what left many of you self-medicating to avoid the negative feelings associated with them. Leaving these issues unaddressed puts one's recovery at risk.
3. New relationships too soon. Someone new to recovery should be very cautious about entering a new relationship, especially a sexual/romantic one early on in recovery. The strong emotions of a new relationship, the complexities of it, and the possibility of a breakup, often times is too much for someone who is in recovery and relearning coping skills.
4. Lack of support network. Men can sometimes get wrapped up in feeling that they need to "do it on their own." But when it comes to recovery and how to best prevent relapse, this isn't necessarily the best thing. A successful recovery is one that includes a strong support network. In every recovery there are extreme challenges and stress, having a support network to discuss these struggles and emotions is key.