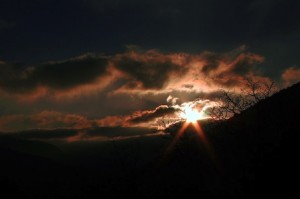 Addiction Treatment Magazine recently ran an interesting article about recognizing the five stages of grief in addiction recovery. Yes, paying close attention to your actions is important in addiction recovery. But checking in with your feelings and emotions is also just as important. Sometimes, we think that if we ignore our feelings they will simply go away. But the truth is, submerged or dismissed feelings can reappear, sometimes in more harmful ways.
Most people are aware of the stages of grief most associated with loss: denial/isolation, anger, bargaining, depression and acceptance (though not always in this order). And though we all experience loss in our own way (similar to recovery), there is some universal truth to the emotional stages we encounter. Understanding these stages can help with closure and healing.
At first thought, it might seem difficult to equate the loss of an addiction with the loss of a loved one. But in recovery, you give up more than an addictive substance, you often give up something that you recognized as a friend, source of comfort, crutch, etc. Many addicts have deep, complicated relationships with their addictive substance(s) and behavior(s). So feelings of loss, sadness and abandonment while in recovery are normal.
By recognizing these feelings as normal and preparing ourselves to confront them, we protect ourselves against the risk of relapse. Rather than deny these feelings, we find ways to process them and build a healthier outlook in our sober life.
The stages of grief in addiction recovery (not everyone will necessarily experience these feelings in the same order or for the same duration of time):
Denial/ Isolation: Often before an addict enters treatment, and sometimes even after they've entered treatment, they are unable to admit that they have a problem with their addictive substance. They may also deny that recovery is affecting them emotionally. As a result, they isolate themselves further from addressing their problem or the feelings they have in regards to their problem or new found sobriety.
Anger: "Why me?" is often the emotional question asked.
Bargaining: "Maybe I could drink only beer in recovery" is an example of wishful thinking for someone who is unable to control their alcohol use. Abstinence is the key to a healthy recovery.
Depression: Life in recovery means many changes, which also means fear, sadness and loneliness can creep in. Talking about feelings of depression with others in recovery or a professional will help you see how normal it is and help you work through it.
Acceptance: This is the point in your recovery that you stop fighting and accept that abstinence is the only way to a successful recovery. In this stage, we become aware that choosing a life in recovery is where we will be the healthiest and happiest.