Visit Piedmont Park in the spring – it's a great place to spend time if you're in addiction recovery in ATL!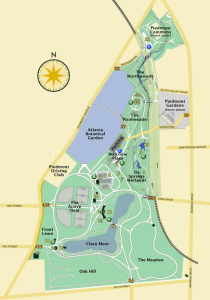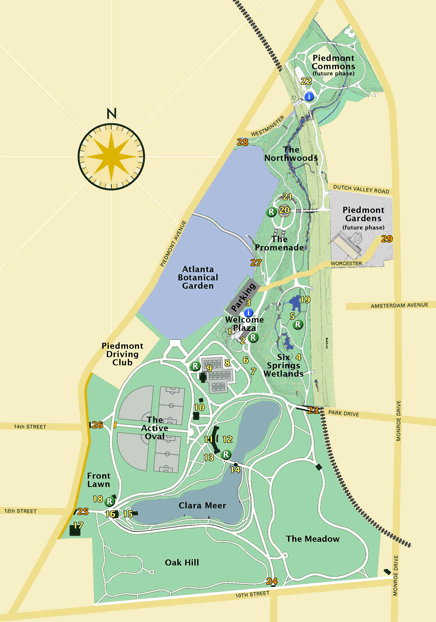 Spring is here and it's time to re-motivate your healthy living practices. Spending time in nature, eating well and exercising are all important elements to a successful, long-term recovery. And what better place to do it all than Atlanta's very own Piedmont Park.
Some great activities in Piedmont Park for those in recovery in ATL:
Hit the Green Market on Saturdays from 9am – 1 pm for fresh produce, grass-fed meats, and local products.
Bring your furry friend and let him or her cut loose on 3 acres of dog run, trails and landscaping. No leash required. And there's a separate enclosure for large and small dogs.
Nothing helps keep your recovery strong than staying active. So get moving with one of the many boot camps or "spinergy" classes offered. There is also a swimming pool, track, basketball courts, Bocce courts and more. You can also skate, rollerblade or bike on the 10th Street Meadow path or the main road.
Another important thing to making sure that your life remains free from addiction to alcohol, drugs, sex, gambling, etc., is to make sure that you have some quality R&R time in your life. So kick back at Clara Meer lake, which is routinely restocked with fish such as large mouth bass, catfish and more. If you plan on fishing, remember that you need a valid Georgia fishing license. There are also places for picnics, grilling, food courts and concession stands.
Since the Piedmont Park Conservancy began renovations, the park has gotten some serious upgrades. The Promenade alone boasts a new Legacy Fountain (that shoots water 30 feet in the air) and two grand meadows with breathtaking views of the wetlands and woodlands. So get outside, breath in that fresh, spring air and enjoy your wonderful life in recovery!