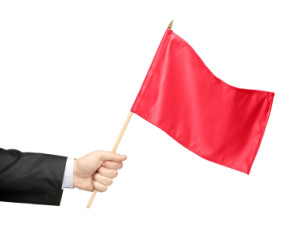 What should you look out for in early recovery? It's important to understand that undergoing any sort of tratment for drug or alcohol abuse is only the first step. Recovery is an ongoing process, one that needs to be continually monitored. How you decide to track your progress varies based on what works best for you. But there are some keys scenerios to look out for that may indicate your recovery has hit some shaky ground.
One of the biggest red flags of trouble in early recovery is failing to participate in one's aftercare program. Your aftercare could include a range of different things from coaching sessions to A.A. meetings. When someone begins to show up late or blow off theses important appointments, it can be a bad sign. If you find yourself just phoning it in, seek some additional help.
If you find yourself minimizing your past substance abuse problem or glorifying your past use, seek some extra guidance, especially in early recovery.
Relapse is not uncommon in recovery and it is not always the worst thing to happen to a recovery. But if you find that you are contiuously putting yourself in unhealthy situations that test your recovery, willpower or self discipline, it may be a warning sign.
Don't let stress build. Whether it is stress from work or family, or stress from a physical or mental illness, it's important to be aware of your stress levels and take necessary precautions in early recovery.
Watch out that you don't substitute one bad habit for another. In early recovery, we are particularly susceptible to this type of replacement. Find healthy ways to cope with your stress.
One of the biggest difficulties in early recovery is dealing with cravings. Address your cravings with programs like NTR Brain Restoration.
Don't be afraid to reach out for extra help in early recovery or talk with someone about making adjustments to your aftercare program if any of these red flags appear.