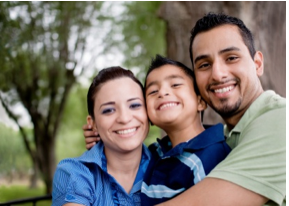 With September being National Recovery Month, it is a time to educate people on the fact that addiction treatment is available, and living a healthy and rewarding life in recovery is possible. This national observance is also a time to praise the gains made by those in recovery for substance abuse and/or mental disorders. National Recovery Month encourages and celebrates those managing illnesses and "spreads the positive message that behavioral health is essential to overall health, prevention works, treatment is effective, and people can and do recover."
Spearheaded by the Substance Abuse and Mental Health Services Administration (SAMHSA.gov), National Recovery Month is now in its 24th year.
It not only highlights those individuals who have fought to live healthy and happy lives in recovery, free from the use of drugs and alcohol. But it is also a time to recognize the prevention, treatment and recovery service providers who make recovery possible. It is also a call to action. A time to reflect on what is still needed to encourage those individuals still in need of help, to expand resources, and to improve effectiveness of addiction treatment, prevention and recovery services.
As many of you know, recovery is unique to each individual and can occur in many different forms. Each individual entering a drug or alcohol treatment program has their own distinct needs, strengths, preferences, goals, culture, backgrounds, and support systems. This all determines the best course of action for treatment and recovery. It is a highly personal experience that builds on strengths, talents, coping abilities, and resources of each individual. Recovery can include many different approaches and may involve some setbacks. But it is a process of continual growth and improvement. At ExecuCare, we laud the resilience of all the individuals living a healthy and full life in recovery, their families, and those determined to make recovery an option for all those in need.