September is National Drug and Alcohol Recovery Month!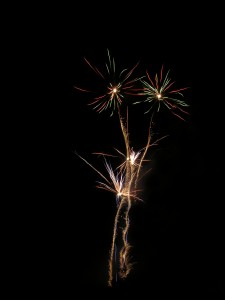 Email contact@execucarearc.com or comment below and let us know what you and/or your organization are doing to promote awareness and recovery.
ExecuCare ARC has launched their September Awareness Campaign for National Recovery Month. Take their survey and enter to win a $50 Starbucks Gift Card!  Recovery Fears? Click here to learn more about what ExecuCare ARC has to say.
According to the Recovery Month website, this year's theme is "Join the Voice for Recovery: Together We Learn, Together We Heal," and the national site "aims to promote the societal benefits of alcohol and drug use disorder treatment, laud the contributions of treatment providers, and promote the message that recovery from alcohol and drug disorders in all its forms is possible." The U.S. Department of Health and Human Services' Substance Abuse and Mental Health Services Administration (SAMHSA) and its Center for Substance Abuse Treatment (CSAT) created the materials being distributed for Recovery Month.
In honor of National Recovery Month, President Obama issued a proclamation, which can be read Here.
On September 12, thousands of individuals in recovery marched across the Brooklyn Bridge in New York City for the second annual Recovery Rally. Singer Smokey Robinson performed and New York Governor David Paterson spoke. The event was sponsored by A&E Network, and the president of A&E was quoted saying, "Twenty-one million Americans suffer from addiction so we are trying to find ways to build connections between that community and the people who know how to get them help."