Being sober in New Orleans sounds impossible. It's the city that care forget with bars in the French Quarter that never close, and a city of partygoers that never stop reminding themselves laissez les bon temps rouler. But September is National Recovery Month and a time to celebrate those who have embarked on their journey into sobriety, even in New Orleans. It is a time to reflect on what makes a recovery strong. There are many things you can do on a daily basis to help keep your recovery strong, regardless of where you call home and whether you've been in recovery for weeks or years.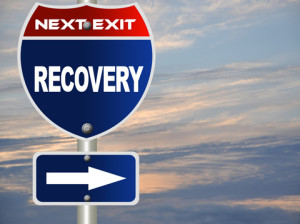 One of the most important things that we like to emphasize during National Recovery Month is stress management. Stress can be a quick saboteur to recovery, regardless of how long you've been in recovery or how confident you might be. Even among the laid back vibe of the Big Easy, stress can get the best of you and your recovery. Being sober in New Orleans means it's always a good idea to take this time to check in with yourself and see how you are managing. And remember, stress isn't always about major life events, it can also be daily hassles that add up over time!
If you notice that while attempting sobriety that your stress levels are inching their way up there, here are some ways to help you manage it:
Take a break. This might be for just a few minutes or you might need an afternoon or day to do things like meet up with a friend, do yoga, play a game, or go for a walk. Head out to City Park or Audubon Park now that the weather is cooling off some and get some fresh air.
Practice breathing exercises and remember to breathe deeply. This can often help your body and mind feel relaxed very quickly.
Exercise. When your body is active' it releases natural chemicals that improve your mood and reduce your stress. Even just a short walk will help reduce your stress.
Practice visualization techniques. Close your eyes and imagine a safe and comfortable place where you can relax. Let yourself be there for a few minutes in your mind. Remember to breathe.
Book a massage at EarthSavers. We hold so much stress and tension in our bodies, often times without even realizing it. This can help relieve some of it. They've got locations Uptown on Magazine Street, on Veterans in Metairie, and even in Mandeville.
Talking to a friend or family member about your life is a great way to help reduce stress.
Practice mindfulness and being present instead of just worrying about the future.
Work to take care of yourself by eating a balanced diet, drinking water, getting enough sleep, quitting smoking and limiting caffeine. All of which has shown to be involved in influencing stress levels.
If you feel that you are unable to manage your stress, reach out to one of our specialists about the use of NAD therapies like NTR Brain Restoration to help you regain a sense of control. Happy National Recovery Month!