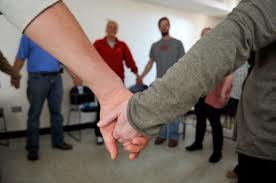 So you want to enjoy a long and successful recovery? You've made the decision to get clean and sober. You've gone through detox and entered a treatment program. Now you should be ready to begin a long and successful recovery, right? The hard part is over, right? Statistics show this isn't always the case. So what are some of the things that you should be aware of while in recovery to help make it long and successful?
One of the most important things that ExecuCare stresses is undergoing nutritionally assisted detox for neurotransmitter restoration to bring balance back to the brain and address the physical component of addiction. This is a great first step in recovery because it cognitively prepares an individual. It enables the clarity of mind to make the necessary changes for a successful recovery, whether it be psychological, behavioral, social, spiritual, legal, etc.
According to Dr. David Sack, there are some signs that danger may be up ahead when it comes to recovery and risking relapse:
Not asking for help. Recovery isn't about proving you can do it on your own. Refusing to reach out for help with friends and family, support groups, counseling or coaching, or inpatient/outpatient treatment facilities is not a good sign.
Looking for a quick fix. Drugs and alcohol were a quick fix. Recovery is a process that requires time and patience.
Finding excuses for unhealthy behavior. Addictive behavior can surface without the use of drugs or alcohol, so you have to be on guard. Keep an eye out for unhealthy relationships that develop with food, shopping, people, etc. Don't let yourself make excuses for not going to a self-help group, cancelling a meeting with your life coach, ignoring you healthy diet and exercise regime, or stopping the activities that relax you.
Negative outlook. Believing that you will succeed in your recovery is just as important as the actions that you take.
Becoming overconfident with time. It's easy to say that was ten, twenty years ago, so I'm no longer at risk for relapse. Regardless of how much time has passed, you must remain vigilant of your daily habits and health.
Remember a successful recovery isn't just about abstaining from drugs or alcohol, it's about actively participating in a new way of life. Renew yourself, reclaim your life!