Navigating the Holiday Season in Substance Abuse Recovery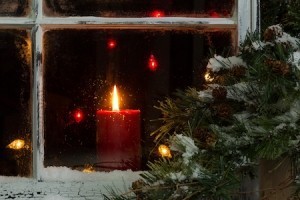 For most people, the holidays can be a time of emotional highs and lows. Happiness and joy may abound, but so might loneliness, anxiety, and what's known as the holiday blues. The latter can be a serious trigger for those in substance abuse recovery. What's important is to be prepared. Planning ahead of time can help you navigate the holiday season and keep your recovery on track.
The memory is a powerful force, and the holidays can have some of the strongest associations of both good and bad times in the past. This is why the holiday blues can appear during such an otherwise festive time. When developing your holiday plan to keep your recovery strong, it should include the following:
Amp up your self-care. This is key. Slow down, practice mindfulness, list your daily gratitude. Find time to relax and keep your stress levels in check. Eat healthy and exercise. Get enough sleep. And don't wait until the last minute to holiday shop or party plan. These are all important ways to keep you at your best during what could be a trying time.
Avoid overindulgence. It is challenging for anyone during the holidays not to overindulge. But it is especially important for someone in recovery to practice daily habits of moderation. So watch your intake of caffeine, nicotine, sugar, and any unhealthy foods. Also, take note of your finances. Plan ahead with gift giving and other expenses, like entertaining. A budget that gets out of hand can be a dangerous stressor to someone in recovery.
Find your new spirit of celebration. The holidays can be such a wonderful and joyous time. For someone in recovery, there is a great deal to celebrate. Reclaim your spirit of celebration by finding new traditions and rituals to replace the old, unhealthy ones. Maybe it's doing something physical like sled riding, or learning how to cook a new type of food for loved ones, or volunteering for a charity. It could even be something small like lighting a candle each day and reminding yourself of all that you are grateful for in your new life.
Keep your support system strong. This is an important time to keep family and friends around, especially those who are in support of your recovery and who contribute to a healthy outlook on life. But also don't be afraid to reach out more frequently to your therapist, sponsor, life coach, support group or spiritual advisor.
Remember to be gentle and kind to yourself and those around you. Celebrate all of the good work you have done this year in your substance abuse recovery. And from all of us at ExecuCare, we wish you peace, love and joy during this holiday season.