Cutting-edge Treatment Protocol Wins Award for 2014 Best Life Coach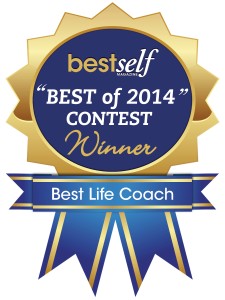 Congratulations to ExecuCare's Executive Director, Dr. Jacquie Damgaard! Thanks to the votes of our dedicated clientele, colleagues, friends and Facebook fans, Dr. Damgaard has won in the category of Best Life Coach for Best Self Atlanta magazine's "Best of 2014" Contest. Dr. Damgaard's innovative coaching program in combination with our unique NTR Brain Restoration is having amazing results in freeing clients from the chains of addiction, chronic stress/burnout, PTSD and chronic pain.
"I have worked with Jacquie for many years as an extraordinary coach and an invaluable colleague. She has also been a treasured friend who stepped in to coach a family member of mine who was struggling with deep depression and addiction, with miraculous results. After witnessing the astonishing work that she and the ExecuCare program are doing, I have even greater admiration and respect for her, if that is possible. Professionally and personally, Jacquie Damgaard is one of the people I most admire."  -JB, Award Winning Business Consultant
Dr. Damgaard's executive alcohol and drug treatment protocol is designed for those individuals that are struggling with drug and alcohol abuse but are otherwise successful in their lives or careers. ExecuCare understands the challenges faced by busy professionals. Most traditional addiction recovery programs can be lengthy and disruptive to a person's business and livelihood. ExecuCare provides a discreet, "outpatient" process lasting only ten days that allows clients to return home or to their hotel at night. The detox phase is then followed by a unique coaching plan that is developed to serve the "next step" needs of each of our clients. Please Visit Here to Learn More»
ExecuCareARC is an outpatient addiction recovery center located in Norcross, Georgia.  We address the physical component of addiction first through a nutritionally-assisted detox called Neurotransmitter Restoration (NTR).  This process utilizes a special formula of amino acids, vitamins, minerals and co-factors to help repair the damage done to the brain through the chronic use of drugs and alcohol. This is administered intravenously and orally over a 10-day period by a registered nurse under a doctor's orders. During the IV treatment, clients have access to free WIFI, cable TV and other amenities in their private room.  ExecuCareARC staff also completes an extensive life evaluation customized for each client to plan the next steps in their recovery process.  After just 10 days, ExecuCareARC clients report elimination of cravings, clearer ability to focus, much more optimism about returning to an addiction-free life, and excitement about taking the next steps in their recovery.
Congratulations, Dr. Damgaard! And thank you to all those who help with the continued success of ExecuCare.