In an effort to build positive awareness about women's health, it's important to address the gender-specific issues surrounding drug and alcohol addiction and recovery. May 9-15, 2010 is the 11th Annual National Women's Health Week, initiated by the U.S. Department of Health and Human Services' Office. The week-long, nationwide celebration/ health observance encourages communities and organizations to combine efforts in educating and rally women to take steps towards improving their physical and mental health. The theme of the week is "It's Your Time," which is a reminder to women that although "they are often the caregivers for children, spouses, and parents, they need to make sure they take the time to focus on their own health." (SAMHSA)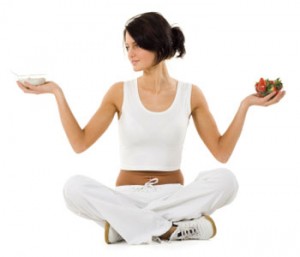 While the rate of retention for women in substance abuse treatment programs is similar to men, it's necessary to discuss the gender-specific variables that may significantly influence the long-term success of rehabilitation and recovery.
In this respect, women's treatment issues and needs often vary a great deal from men's (let alone on an individual basis). With this in mind, such issues in need of addressing may include: the role of relationships (including family and partners); parenting issues and treatment needs (including pregnancy and children); and possible co-occurring disorders (anxiety, mood, or eating disorders) that are prevalent among women and may need attention during substance abuse treatment. Trauma and trauma-related symptoms may also need significant consideration when designing the treatment protocol. Here is a link to the SAMHSA/ CSAT Treatment Improvement Protocols: Chapter 7: Substance Abuse Treatment for Women.
As we've discussed before, alcohol affects women differently than men because of the difference in body make-up and chemistry. Such factors as women's bodies having more fat and less water than men's and women processing less alcohol in the stomach than men, contribute not only to women becoming more intoxicated faster than men, but to higher risk factors for women's overall health. "Effects of Alcohol on Women" (Women and Alcohol – SMAHSA) is a great, quick breakdown of the situation.