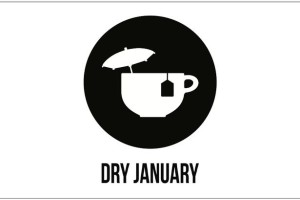 2016 is officially here, and we are almost two weeks into our New Year's resolutions. For many, this means participating in a recent trend called Dry January. Of course people pledging to give up alcohol in the New Year is nothing new (ExecuCare Founder Mike Sanders made this decision in January 2005 and has enjoyed a successful recovery since!). But Dry January only focuses on giving up alcohol for one month, so what does this mean for you or your clients?
With recent articles like "How Dry January Can Change Your Whole Year" (Huffington Post) that touts the "supreme health benefits" of giving up alcohol for one month, or this article in METRO, which weighs in on the similar health benefits, it's hard not to see Dry January in a positive light. These articles pull from a study that was recently done in the UK that found that after giving up alcohol for one month, people (six months later) were less likely to get drunk, drank less frequently, and found it easier to decline alcohol in social settings.
But there's also been some backlash to the idea of forgoing alcohol for one month. Despite the promise of better sleep, weight loss and saved money, Dry January began as a campaign to change the unhealthy drinking trends in the UK and yet little difference has yet to be found. And many find that healthy attitudes toward alcohol should be kept throughout the year, not just one month. Just like the people who pack the gym in January and February only to drop out come March, one month of abstinence might not curb any long-term problems.
If you decide to give Dry January a chance, here are few things to consider. Take a look at how your social life, personal life and work life changes. You might want to make some adjustments even after you return to drinking. Second, be aware of how your body responds to giving up alcohol. Those with alcohol abuse problems experience withdrawal symptoms when abstaining from alcohol. This might be a sign that you could benefit from working with a specialist. Contact us if you have trouble giving up alcohol for a month or notice any of the alcohol withdrawal symptoms listed HERE. For those already in recovery, January is a great time to check in and reevaluate your habits to keep your recovery healthy and strong. Happy New Year!