What's the relationship between mental illness and substance abuse?What Does Dual Diagnosis Mean? Who's at risk? What's the treatment?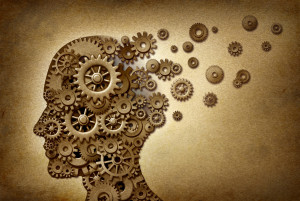 A dual diagnosis is when someone has co-existing or co-occurring problems with mental illness and drugs/alcohol. The relationship between substance abuse and mental illness is complex and getting the right treatment can be more complicated than each condition alone. But it is important to know that this is a common problem: many people who struggle with substance abuse also struggle with a mental illness and vice versa.
Who is at risk?
Any one can struggle with co-occurring disorders, but there are people that research has found to be more at risk. For example, military vets or those with physical illnesses are at a higher risk for depression, anxiety, PTSD and have an increased risk for abusing drugs like marijuana, cocaine, opiates, stimulants, and alcohol. And those individuals who suffer with severe mental illnesses such as bipolar disorder or schizophrenia are more at risk for substance abuse. But the numbers are very high for anyone who struggles with a mental illness to also be battling some form of substance abuse.
What is the Relationship?
The relationship between co-existing disorders is complex. What we do know is that when mental illness and substance abuse do co-occur they tend to exacerbate each other. Often times drugs or alcohol are used as a form of self-medication for a mental illness that has been left untreated or mistreated. However, any relief from the drugs or alcohol is fleeting and in the end, drugs or alcohol usually further aggravate the underlying condition. And drugs and alcohol can interfere with medication and treatment protocols for mental disorders. Underlying mental illnesses can also become much worse during intoxication or during withdrawal. For example, someone suffering from depression might become suicidal while intoxicated. The abuse of drugs or alcohol can also bring on the onset of symptoms for the first time of a mental illness that hadn't presented itself previously.
What are the Treatment Options?
It's important to find a treatment plan that will address all of the varying components of the problem. The good news is that there are many different treatment options for dealing with co-occurring disorders. The importance thing is to sit down with a specialist who can help you decide which course of action is best for you. At ExecuCare, we recommend starting with NAD Therapy like NTR Brain Restoration. It safely and quickly detoxes the body from drugs or alcohol, and supports and balances the brain. Research has shown that NAD Therapy can help the brain be more cognitively ready for the next course of action, whether it be individual/group therapy, coaching, integrative medical treatment for underlying physical conditions, etc. It's also shown to offer relief from depression, anxiety, and more. ExecuCare's NTR is a great first step or entry point into a recovery program, especially for those suffering with co-occurring disorders, because of all the benefits it offers in addition to detoxing from drugs or alcohol.