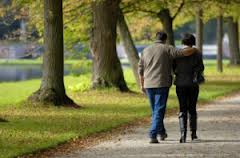 Is dating a recovering addict a deal breaker? Let's say you're on the fourth or fifth date, and over dinner your date reveals that he or she is a recovering addict. Do you continue dating them or is it a warning sign for danger ahead?
According to Psychology Today, a recovering addict could be an ideal partner. They have typically spent time with a therapist working on themselves and their relationships. Meaning, they have spent time learning critical relationship skills. Dr. David Sack says, they have learned "how to identify, process and communicate their emotions and to set personal boundaries while respecting the lines drawn by others" (Psychology Today).
There can also be some other advantages to dating a recovering addict. First of all, they have come to accept that no one is perfect. The also understand the importance of self-improvement. And while in a successful recovery, they are most often committed to living life with a renewed since of purpose. These qualities could make for a great partner.
Now, with that said, there are some guidelines according to Dr. Sack that  you can follow when it comes to dating a recovering addict:
Before dating a recovering addict, it is probably wise to wait until they have at least one year of sobriety under their belt.
A recovering addict should be actively working on their sobriety. For example, practicing self-care, meeting regularly with a life coach or therapist, or attending support meetings.
Assess how you honestly feel about addiction. Addiction is a chronic brain disease. If you see addiction as a sign of weakness or as a character flaw then dating a recovering addict might not be a good idea for you.
Understand the risks of relapse.
Finally, be prepared to make adjustments to your own life. For example, do you need to avoid drinking around your date or avoid certain social situations that might be a trigger for your date.