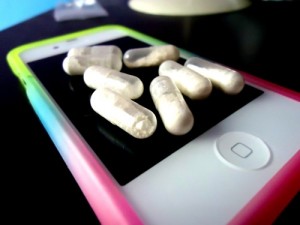 We wrote about the disturbing trend of the drug Molly this past summer. And with the start of a new school year, we've already seen the alarming effect of a drug that is being hyped as "pure and innocent." At the MTV Video Music Awards this year, former Disney star, Miley Cyrus, even sang about it while she danced on stage with giant stuffed animals. The darker side of this drug is the number of overdoses it's caused in the past two months.
UVA sophomore and honor student Mary "Shelly" Goldsmith was at a club in Washington, D.C. on August 31st, when she took Molly, became ill and died. It is believed to be Molly from the same batch that led to the recent overdoses of Northeast college students. A University of New Hampshire student, Olivia Rotondo collapsed into a seizure and later died from taking Molly at the Electric Zoo concert in New York City on August 28th.
Syracuse University graduate Jeffrey Russ, 23, also died after the concert as a result of Molly. On the same day, Brittany Flannigan, 19, a student at Plymouth State University died from a Molly overdose at a Zedd concert at the House of Blues in Boston. Two other people in their 20s overdosed on Molly at the concert but survived. And another three men in their 20s were sickened by overdoses from Molly at a techno-rock at the Bank of America pavilion also in Boston.
According to ABC News, Molly gets its name from the word "molecular," because "it's supposed to be a more pure form of MDMA." However, this is an example of strong branding and clever sales tactics. Many are blaming the recent overdoses on a bad batch of Molly. But DEA officials are warning that there are no good batches of Molly. Anthony Pettigrew, spokesman for the Drug Enforcement Agency told the Boston Herald, "Dealers want to make more money, so they'll mix and adulterate the stuff with meth and any number of other drugs to addict people to it."